an an londree was founded by Andrea Harisch and Angelika Paschbeck in 2016, and launched its first collection in 2017.  an an londree is "a moment in time" represented by bright colors, luxurious fabrics and sustainable fashion.
Our anti-industrial approach promotes ethical and exclusive craftsmanship. Each piece of an an londree fabric is lovingly created by hand. Careful and caring artistry means that designs are created with attention to detail to create unique looks.
an an londree is the result of collaboration between nature, art, culture and people. When you engage with our garments, you interact with a wearable piece of art that tells our story.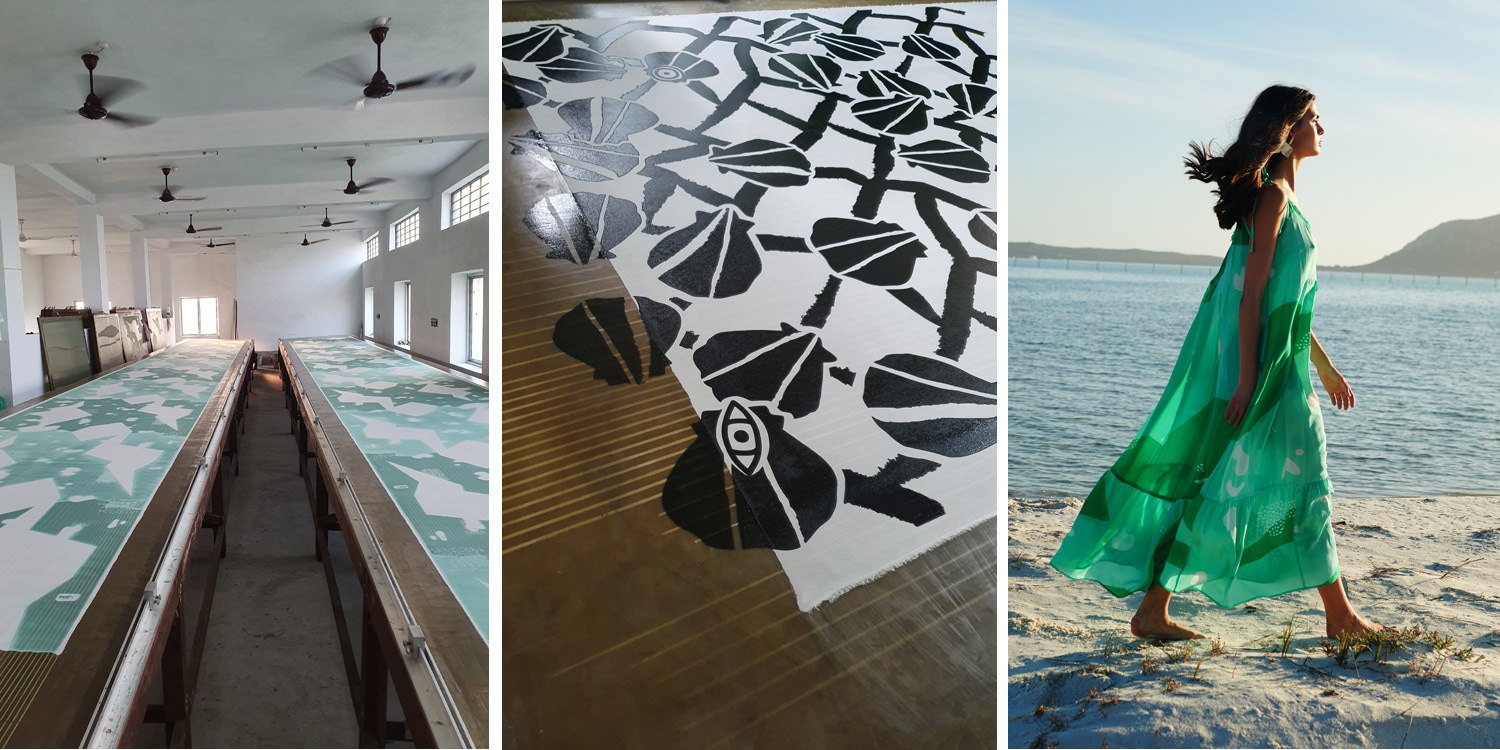 Our zero-waste policy
We think sustainably and use all leftover fabric for accessories. We use every last piece of our materials.
Our packaging is 100% plastic-free: they are made of bioplastics and are biodegradable and compostable!